Two Certified and State
Licensed Inspectors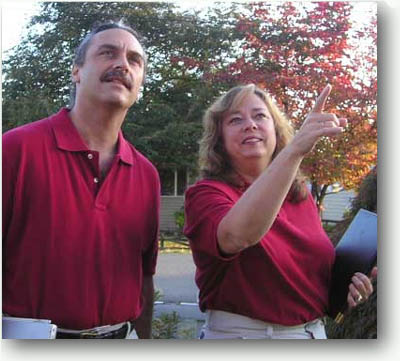 JJ & Suzanne Greive
Over 500 inspections last year
Complete and Efficient

Existing Home Inspections
New Home Inspections
Pre-sale Inspections - Hourly Inspection Services,
Warranty Inspections
We accept credit card payment options for your convenience




Small transaction fees apply
Don't miss our latest homeowners newsletter

(206) 295-4330
King, Snohomish, Thurston and Pierce County area

See our Sample Report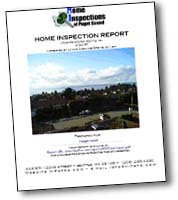 Online in minutes after your
inspection


We are proud members of ASHI
The American Society of Home Inspectors
The oldest and most respected Home Inspection Association. The ASHI Standards serves as a performance guideline for home inspectors, and is universally recognized and accepted by many professional and governmental bodies.
Certified Top Notch Inspectors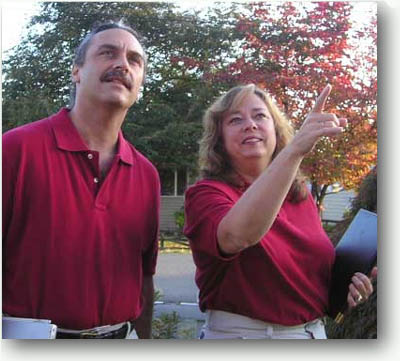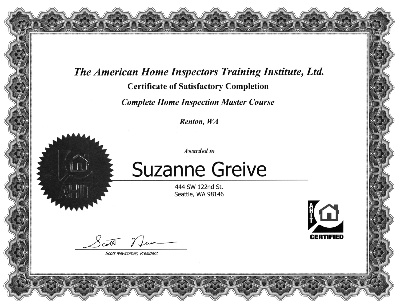 JJ & Suzanne are both highly skilled inspectors, working as a team for efficient and thorough inspections. This competitive advantage allows us to offer service unmatched by our competition
JJ has 25 years experience in the construction of fine homes. His knowledge gained by actually building and installing the systems in a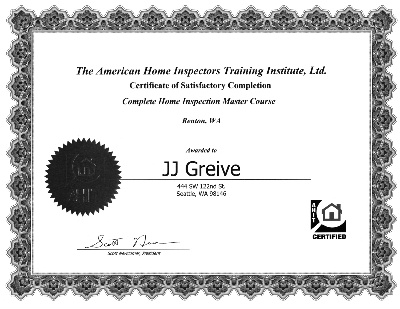 home is invaluable. Understanding the systems and structures in homes benefit every inspection.
Suzanne has been making real estate transactions run smoothly for more then a decade. Her understanding of all phases of the sale, professionalism and technical mastery add exceptional value to the inspection. Understanding the demands of real estate gives us the edge in dealing with customers, brokers and lenders.
What Separates us
from other Home Inspectors
• 2 expert inspectors, efficient and thorough
• All reports printed on site, including pictures
• Mobile Structural Pest ID lab equipment
• Internet reporting system, make negotiations a snap
• ASHI Certified, Accept nothing less!
• Mobile internet, reports uploaded in minutes
• Digital photo experts, pictures of all critical areas
• Our exclusive web interactive reporting system
• 25 years Construction Experience
• 10 years Real Estate Experience
• $1,000,000 E&O and Liability Insurance
• WSDA Licensed Pest Inspectors
• Ongoing continuing education
• Nationally Accredited Home Inspection Certification
• Passed ASHI's nationally recognized Inspector Examination
• Completed AHSI's Code of Ethics Course
• Follow ASHI's Standard of Practice
• Abide by ASHI's Code of Ethics
• The best reporting systems in the business!
Professional Affiliations