We test and evaluate all heating systems for lifespan and safety
First | Previous Picture | Next Picture | Last | Inspection Gallery

---
When we run a furnace there are a lot of things we look at besides if it gets warm. All combustion appliances are inspected for proper venting of exhaust gases. We use sensitive equipment that can detect among other things exhaust leaks, propane, natural gas and other gasses. A few of the other things we check are

filters

age, estimated lifespan

burners

heat exchangers

Back to our Homepage
During this inspection we noted low air flow to the heat registers.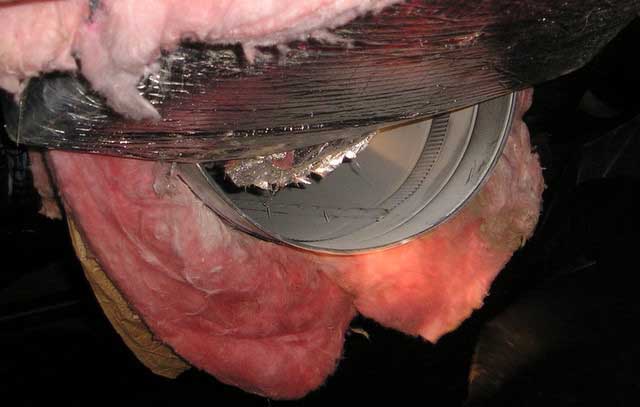 This is the main heating duct for a brand new home. This house had already passed all municipal inspections. This was blowing precious warm air into the crawlspace.
City inspectors almost never get into attics, crawl spaces or onto a roof. As a builder I was shocked when I realized that they rarely spend more then 10 minutes on site, no wonder they miss so many critical details! If you bought a new home without an inspection, we recommend you have it checked by a professional ASHI certified inspector. This buyer was glad we caught it, his gas bill would have been astronomical trying to heat the home by warming the crawlspace.
See our Homeowners Library for more valuable information
Seattle Area ASHI Home Inspection Team
Serving Seattle, Tacoma, Everett Olympia and all of King, Snohomish, Pierce, Thurston Counties