Buyers Inspections: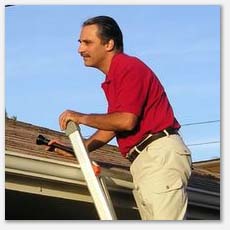 All roofs carefully checked for materials, workmanship and deterioration.
We offer complete homes inspections for buyers. As team inspectors, general contractors and real estate professionals we offer unique skills that set us apart from our competition. We give our clients confidence when purchasing homes with our professional training, experience and broad knowledge of home construction. Our exclusive reporting system was designed by us after months of research and development. Combined with our digital photo expertise we document every major component of the the home. Structural pest inspections are always included with our complete service. Reports are printed on-site and published to the web exclusively for each customer. This makes negotiations easier since you can easily share your inspection report and photos with sellers, their realtors or repair contractors.
Warranty Services: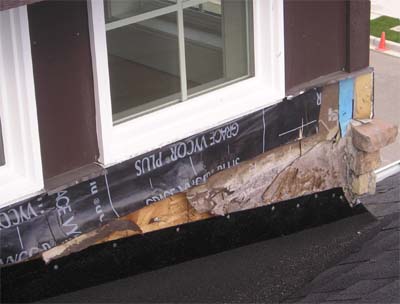 This incomplete repair was only visible from the roof, on the 2nd story. Does this look complete to you?
We offer a this inspections for owners, usually shortly before their new home warranty expires. We make every effort to see that you get the value that you paid for in purchasing your new home. If there are problems, we carefully document them with photos and written descriptions. We then upload them to a website we create for you making it a snap to forward that information to the builders or warranty companies. We frequently take calls after the inspections is over for clarification of the issues we discover. Most builders and warranty companies are reluctant to make repairs, so we do our best to see that your problems are addressed properly. See some of the problems we uncovered in new homes and warranty inspections here.
Sellers Inspections:

Want to know what a inspector is likely to uncover in your home before you put it up for sale? That is want this service is designed for. This services is an invaluable tool to assist you in making the repairs buyers are likely to request and to get the highest price your property. We will help you avoid issues that other inspectors may uncover. Information is key to having a quick sale. Take advantage of our experience of inspecting hundreds of home a year. Homes with pre inspections sell quicker with fewer seller concessions than those without. Read a note from a Realtor on just how valuable a Sellers inspection can be.
Pest Inspections: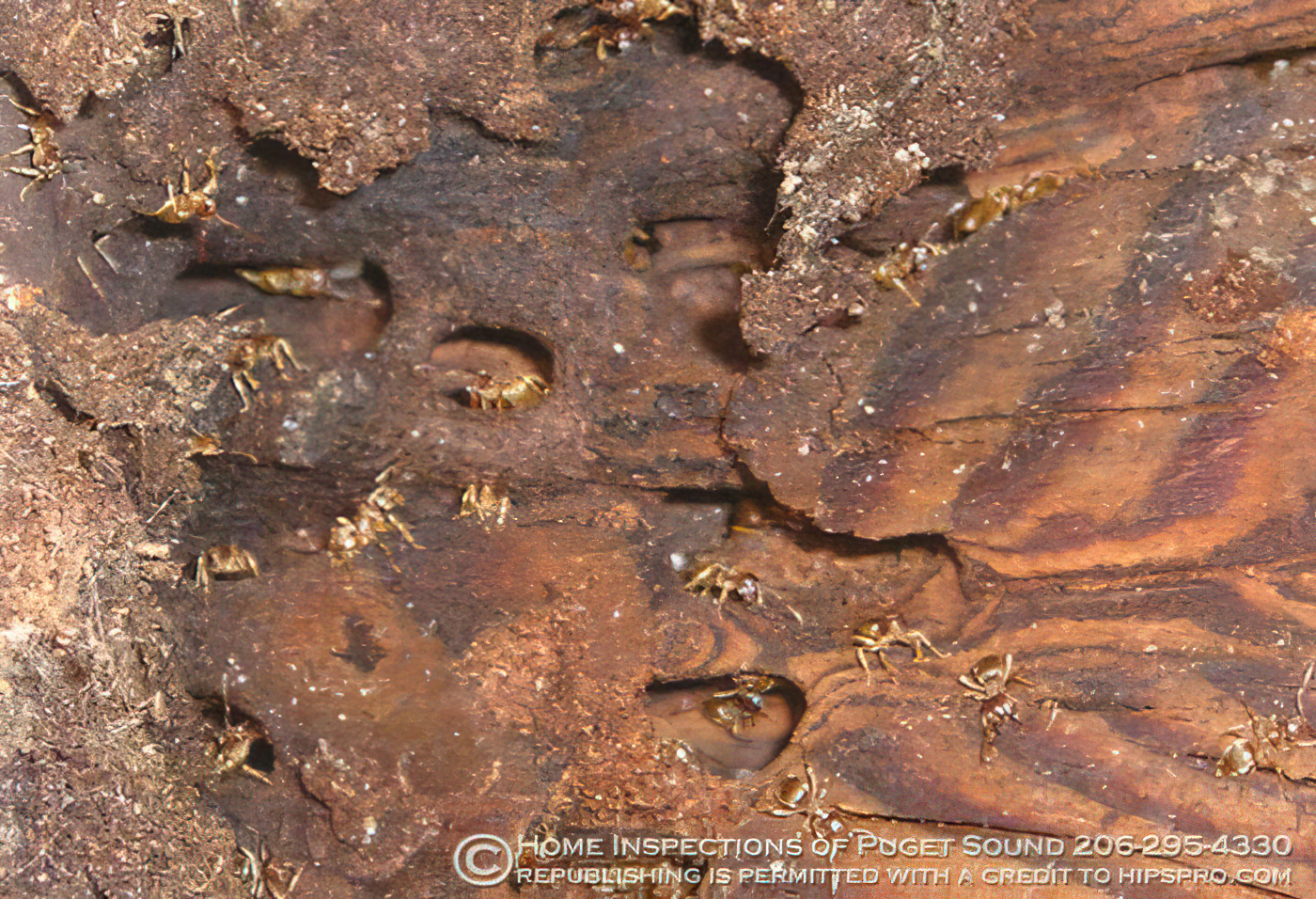 Damage from moisture ants. in a house we inspected. Click the picture for a close up.
Need a structural pest inspection? Our expertise in identifying pests, damage they cause and conducive conditions are valuable tools that we offer to help home owners deal with these pesky and potentially dangerous problems. We bring our lab equipment to every inspection, including microscope, insect collection tools, magnifying glasses, test tubes, identification charts/diagrams, and sample insects for comparisons. We make every effort to identify insects on-site and provide our customers with advice in resolving these issues. We are members of the Washington Pest Control Association and routinely send samples of insects and structural pest damaged materials to WSU Entomologists for further conclusive verification. Read more about structural pests here.
Pre Inspections: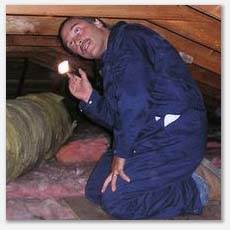 Every inspection includes a thorough attic evaluation
Our pre-inspection service is a valuable tool for buyers on tight timelines. Frequently these are properties up for auction, or multiple offer situations. This service is a quick rundown of issues that buyers or sellers use to make important financial decisions. This is an hourly services tailored to the needs of the client and the specific property to be inspected. Typically these are verbal opinions without written documentation, but if written documentation is desired, we are happy to provide that as well. We can offer you repair advice and cost estimates.
Manufactured Home Engineering Certificates:
We make Engineering Certificates easy for you, fast turn around, for New or Existing Foundations, FHA/HUD Compliant Permanent Foundations, VA Permanent Foundations, Conventional Loan Permanent Foundations, Modular Homes.
Engineering Designs to Upgrade Existing Foundations to HUD standards.
Hourly Inspection Services:

We offer hourly services, tailored to your specific situation. Have a suspect building item you want an expert opinion on? We are happy to help you with that. Need documentation of specific issues? We do that too.
Litigation Service:

We never encourage litigation, but when all else fails, we offer expert witness testimony. We are here to help you with your building problems when negotiations have failed and mutual agreements are impossible. As digital photo experts we will take the pictures and document our findings to assist you in presenting your case in court.
Other services:

Call us about special services for condos, town-homes and multi family/apartment buildings.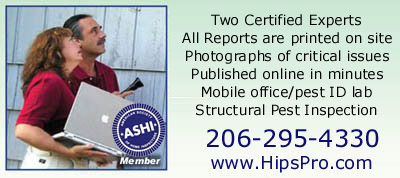 Home Inspections of Puget Sound
206-295-4330

Buy cialis generic for erectile dysfunction