Site Navigation
Home - Articles and Advice - Our Reports - Testimonials - Our Company - Services
Home Inspections of Puget Sound
(206)295-4330
Local Home Professionals & Supply Centers keep your home in tip top shape
As general contractors, real estate professionals and home inspectors we have had a regular need to find quality local contractors and suppliers to refer our clients to. We are believers in using the smaller local professionals and home centers, they offer more personal service, competitive prices and we have had great luck with all of these companies. If you go to Home Depot or Lowes, you will get what you pay for, very little. Many of these we have personally used and recommend. We do NOT have a business relationship with these firms or individuals. Interview any service provider before hiring them.

If you find this information useful, don't keep us a secret!
List us on any of your favorite networking / bookmarking sites





and if you like our site or we did a good job for you, vote for us on

Bizvotes.com
| | |
| --- | --- |
| | Hold mouse over card to pause, click to read more about them |
Look Up a Contractor, Electrician or Plumber at the Washington Department of Labor and Industries





Willard's Pest Control (425) 820-1980
Mention Home Inspections of Puget Sound and this listing to receive a 5% discount on your initial service. We have worked with them several times, fast courteous and knowledgeable.

C&R Electric (206) 937-3654
I have been working with the guys at C & R for nearly 30 years, have hired them to work on my own home. See an online review here. Carrie Pierce is a Realtor we have worked with many times, she needed a electrician for 2 jobs right away. We referred her to Brad Gartin of C&R Electric. She sent us this letter, Looks like it all worked out well.
"Thanks for referring me to Brad! He was able to come out to both properties I needed him for right away. His flexibility was a huge relief as I'm on timelines for these inspection responses. Thanks again. You guys are the best! Carrie Pierce - Home Realty Seattle"

Keithly Electric (206) 763-6875
I have known one of the Senior Project Managers with Keithly Electric for nearly 30 years, and they have been serving the greater Seattle Area homeowners and contractors since 1967. They have all the skills necessary for everything electrical in your home. From new home wiring to remodels their electricians can provide you with everything necessary to complete your project or repair. Give John Karl a call and he will take care of you.

Highly rated Contractors


We have list of highly rated professionals in Environmental Cleanup, General Contractors, Landscaping, Plumbers and Roofers and more. Give us a call and we will see if we can point you to a quality contractor to help you.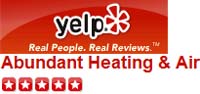 Abundant Heating and Air Conditioning (206) 244-3393
Responsive competitive. Worked on several job sites with them, and have referred many clients there directly. One of our customers wrote "I just got a good vibe from this guy, he was very friendly and explained everything to me. Just a good honest, homeowner focused company which is a great find in my opinion!" Read more reviews I found here, 5 stars!

Phan's Plumbing Service (206) 973-6037
Very reasonable prices, fast and efficient, he has worked on our own home.

Mr Rooter - Renton (425) 786-0145 Complete Drain & Sewer Service, Full Service Plumbing
Vincent Sposari -Owner- I known him for 40 years. Can't say that about many others I can refer! His company has taken great care of my customers.
Mention this referral and get $25 off any plumbing service!

Hydro Physics
Sewer Scoping, Sewer line inspections are all that they do (they are not a repair company), and have no vested interest in the outcome of the inspection.

Seattle Sewer Inspection
Experienced, Clean, Prompt, Professional (206) 335-2315

Jim Dandy Sewer & Plumbing Services (206) 633-1141
Sewer Services Scoping - Lateral Rehabilitation - Sewer and Drain Cleaning

Joshua's Flooring (206) 403-3976
Hard - Laminate - Carpet - Vinyl Licensed Bonded and Insured - Free estimates

California Closets (206) 793-3710
Judy Wege is a design consultant with California Closets. Our families have been friends for decades, and I am pleased to recommend her services. She represents the premier closet and storage systems company with over 30 years in the industry.

Aquaflo - well drilling and servicing (253) 952-9363
Competitive, responsive and on time.

Clint Nelson, Dibble Engineering Inc. (425) 828-4200
Provides structural design and consulting services for owners, architects and building professionals.

Maire Thornton, PE with Associated Earth Sciences (253) 722-2992
A multi-disciplinary, professional geotechnical engineering, hydrogeological, geological, and environmental consulting firm.

Perfect Image Painting (253)272-0292
Serving Tacoma and Pierce County Area
interior/ exterior (commercial & residential millworks ~ staining ~ epoxies ~ fine finish

~ industrial coatings ~ pressure washing ~ faux finishes small drywall repairs ~ repaint and new construction and green paint "alternatives"

Brinks Home Security - (800) 445-0872 or (206) 730-2601
We have partnered with Brinks to inspect existing alarm systems, and with this coupon, you can get a free alarm system for your home when you sign a monitoring contract.

onlinepharmaciescanada.com review We have list of highly rated professionals in these discipline
Environmental Cleanup
General Contractors
Landscaping
Plumbers
Roofers
Give us a call at (206) 295-4330 and we will see if we can point you to a quality contractor to help you.
Support your local building centers.
They are important in other ways, by supplying the best materials and referring quality local builders and contractors. This is the kind of local customer service that Home Depot and Lowes can't match.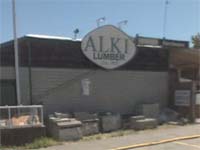 Alki Lumber
(206) 932-7700 or (800) 250-5085
West Seattle's lumber yard for decades, with the best knowledgeable customer service you will find. The people there know the local contractors reputations making them a great resource. I have been a customer there for 30 years.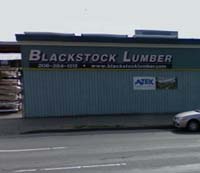 Blackstock Lumber
(206) 284-1313
Highest quality building materials and millwork supplies. Referred them to a client, and she was given the name of a quality local contractor to install a railing on their $1,000,000+ home. I knew they would know the local contractors, how long they had been in business, and if they paid their bills on time. That's the kind of customer service you don't get at Home Depot or Lowes.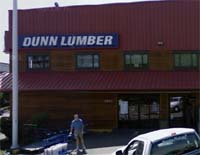 Dunn Lumber Co.
In Seattle since 1910, family owned and operated.
Bellevue (425) 643-4400 Everett (425) 353-0663 Kirkland (425) 823-4455 Lynnwood (425) 742-4646 Marysville (360) 659-6253 Normandy Park (206) 242-1010 Greenlake (206) 523-0089 Renton (425) 255-3429 Shoreline (206) 542-2164 Seattle (206) 632-2129 Boulevard Park (206) 241-0409
Aspen Paints (206) 682-4604
Jeff is the man! He can match almost anything and has excellent customer service, quality paints, and great value. Highly recommended
1128 Southwest Spokane Street, Seattle, WA 98134,
* Interior & Exterior
* Paints & Stains

* Contractors
* Retail

* Color Matching
* Industrial Coatings

* Supplies
* Buy Direct & Save
McLendon Hardware Inc
I have been a Mclendons hardware customer for years, some of the best advice around for your home projects
23662 104th Ave. SE Kent - 253.850.2722
11307 Canyon Rd East Puyallup - 253.536.6560
440 Rainier Ave S Renton - 425.235.3555
1111 Fryar Ave. Sumner - 253.863.2264
10210 16th Ave. SW Seattle - 206.762.4090
17705 130th Ave NE Woodinville- 425.485.1363
Pacific Plumbing Supply Company (206) 762-5920
7115 W Marginal Way SW, Seattle, WA 98106
They have the great prices and can get you almost any plumbing part, fixture or tool to get the job done. I have been a customer for years and have always received quality products and great advice. Look at the list of vendors they represent, if they don't have it, they can get it.
Roofing
Call us for our latest list of highly rated roofers, or you can contact these roofing companies for their referral database.
We hope you find this list useful.
If you do, we hope you will vote for us on
Bizvotes.com
It is easy, just 2 clicks! no registration
Home Inspections of Puget Sound
(206)295-4330
This website is © protected material, all rights reserved.
Any copying our pages or content from our pages, including graphics to another website or into email is illegal
Requests to repost this information must be obtained by contacting us at info@hipspro.com

WITHOUT WRITTEN PERMISSION, MAKING ELECTRONIC COPIES OF THIS WEBSITE CONTENTS IS PROHIBITED BY COPYRIGHT LAWS